Library
The Library at SGSBM offers you access to printed items across all subjects and several periodicals, Journals (Both National and International) an extensive and rapidly expanding collection of electronic resources including thousands of electronic journals and materials in audio-visual formats. The Library, a modern state-of-the-art building on campus comprises collections in all subjects. There are large collections of print and electronic reference material. The library aims at tailoring services to the needs of the users. The library is open late into the day to enable student's access whenever they require.

Hostel
A home away from home, that's the hostel for all those students who have travelled miles to be at SGSBM. We at SGSBM have taken efforts to bring the best of facilities so that our students focus on what they are here for - studies. The SGSBM hostels cater to individual needs of the students, both in terms of boarding & lodging. All hostels cater to individual palates with self catering kitchens that regularly spread a feast of vegetarian meals served in spacious and clean dining halls.
Besides, there is medical help on call, saloons, internet stations, round the clock STD/ISD booths, convenience stores, multi-activity playing grounds and a fleet of buses connecting the city. It's not surprising that the hostellers cherish their hostel life even after they have graduated from the college.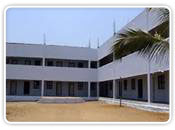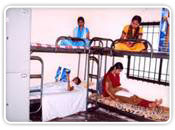 Transportation
A fleet of well kept buses ply to and fro to the campus and to all SGSBM hostels from different parts of the city of Salem. They are also available for all academic related work.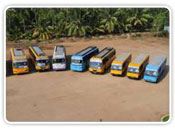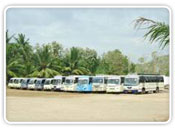 Help desk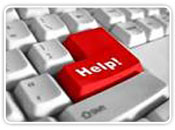 Any student anytime can come calling here for assistance of any nature. Our courteous student counselors will only be too happy to guide them in their moment of need. These approachable groups of counselors can be reached for sundry matters to serious issues that can make a difference to careers.



Medical Desk: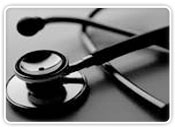 The campus has a well stocked medical desk housed in a pre allocated room to attend to any unforeseen eventualities. Doctors are available round the clock at the campus. Regular diagnosing camps, health awareness programmes, blood donation camps, medical service & social camps are regularly organized at the behest of the Medical Desk for the benefit of the students and the community around SGSBM campus.

Computer Lab
SGSBM has a State of Art Internet Centre through which one can reach out www. At present, the centre has 60 nodes exclusively for browsing in two different blocks. Apart from that all the systems in the campus have internet connectivity which could be used for browsing. 5mbps internet leased line is taken to provide a fast and stable internet connection to the staff and students. Firewall H/w is installed to provide a secure and controlled access to Internet. Students are provided with resources to copy the required information, in a DVD/Pen Drive. Further all professional Journals are subscribed which could be accessed using IP based authentication. Experienced and well-qualified staff manages the centre and are always available for any help in using the facility. All computers in the campus are interconnected with an OFC campus wide network. This enables access to various recourses to be shared across the campus. In addition to this, application soft wares were installed time to time for the benefit of MBA Students. The application soft wares are SPSS, Met stock, ERP, OR and other applicable soft wares.

All computers in the campus are interconnected with an OFC campus wide network. This enables access to various recourses to be shared across the campus. Servers available on the Intranet include: Student Information System, Web Server, Email Server, DHCP/File Server, DNS/Firewall Server and Library OPAC.
Seminar Hall
The Seminar Hall at SGSBM is one of the most striking features of our college, housing more than 250 students wherein regular symposiums and guest lectures are held.

Class rooms
Students preparing to attend an MBA program often wonder what MBA classes they will be required to take and what these classes will entail. The answer will of course vary depending on the school you attend, as well as your specialization. That said, there are a few specific things you can expect to get out of the MBA classroom experience.